2015 Valentines Day gift guide.
---
Hello lovers!
Valentines day is around the corner and here is my pick of whats hot this year. Ive curated a list of items to surprise your significant other with (or even yourself cos.. hey.. single) or for you to send to your lovely but a little bit clueless partner for a little bit of a (not so) subtle hint.
OPI Fifty Shades of Grey lacquer mini set


I recently swatched all of these shades and each one is better than the next. The mini set retails for $29.95 and contains all 6 shades. Standouts include the devilish Dark side of the mood and the very valentines appropriate Romantically involved.
Body shop Smoky poppy gift set
The Body shop is onto a winner with the limited edition Smoky Poppy range. This gift set is under the $40 mark and contains the shower gel and body butter so you can layer on the fragrance and smell good for whatever the night holds. I walked away empty handed from the store because i just wanted everything. My Valentine will hopefully get the hint and purchase something from the collection.
LUSH's Valentines offering is so cute this year. The item I am most covetting is the Heart throb bubbleroon which is bright red and looks like a heart shaped macaron. Said to smell like the African Paradise body conditioner this bubble bar would be great for a bath for two. Its not too sweet and flowery for him to enjoy either. Priced at $7.50 its a nice and affordable gift for someone you would like to get clean with.
Rimmel Provocalips lip colour
Swatches of all these shades are also on the blog here. These bad boys from Rimmel can withstand even the sweetest of kisses. They wont budge and leave a messy smear all over your or your partners face. I love the shade Little Minx for a cheeky pop of pink.. or you could go the classic valentines red with the shade Play with fire.
Typo Heart Blackboard
Send your loved one sweet (or saucy) messages.. retro style. This cute little blackboard can be placed in the home to give the message recipient a cute surprise. Available online and at Typo stores for $19.95
Roses de Chloe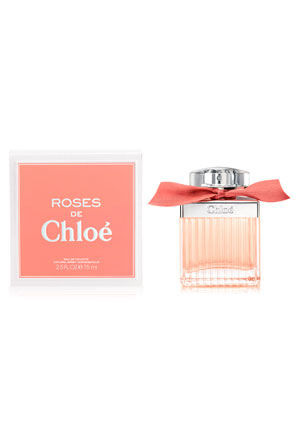 Give the gift of roses that lasts longer than even the most expensive bouquet. This is one of my favourites having owned it for just under a year. The fragrance is classic sweet rose and perfect for Valentines day. Prices start from $80 for 30ml
Happy socks woven dot boxers

How adorable are these mens boxer shorts. There isnt much other to say that woot! wooooo! Available from the Iconic and selected retailers for $39.95
Mimco Safari Swoon wristlet
Mimco just cant get it wrong at the moment. The new collection of African inspired pieces is just to die for. This pouch features a wristlet strap so your hands are free to hold your lover's #swoon Available online, in Mimco stores and in David Jones RRP $89.95
Pepe le Pew Pj set
Finally, here is my anti valentines gift suggestion. Valentines day can suck hard if youve recently broken up or are feeling a little left out from all that damned smooching going on. So treat yourself to a gift to yourself from yourself in the form of these super cute jammies featuring the ever so suave Pepe le Pew. Hey if you're going to sit at home with your tub of chocolate chip BAE then you might as well look cute doing it. Available online and instore for $89.95
Happy Valentines!